THANK YOU ALL FOR A WONDERFUL DAY AT OUR 5TH ANNUAL BEACH PARTY!
The 5th Annual Beach Party Fundraiser was a day of Self-Care and Support! We learned a few things at the event, especially having a strong signal for online donations. Thank you all for your patience.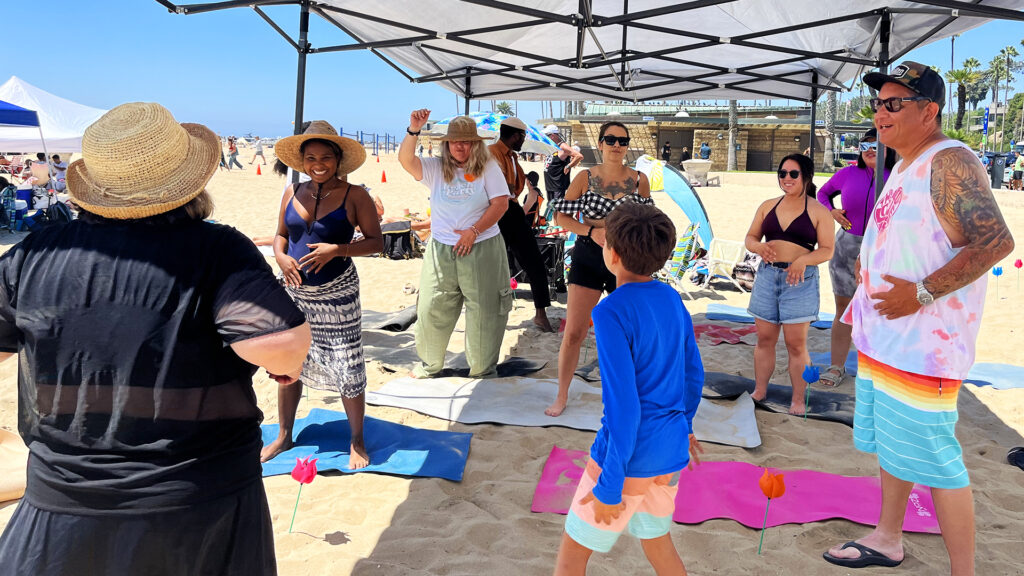 We have SWAG BAGS available to purchase with a donation full of Self-Care goodies. Your donations help us to create more programming and help our community! Simply click on the link below.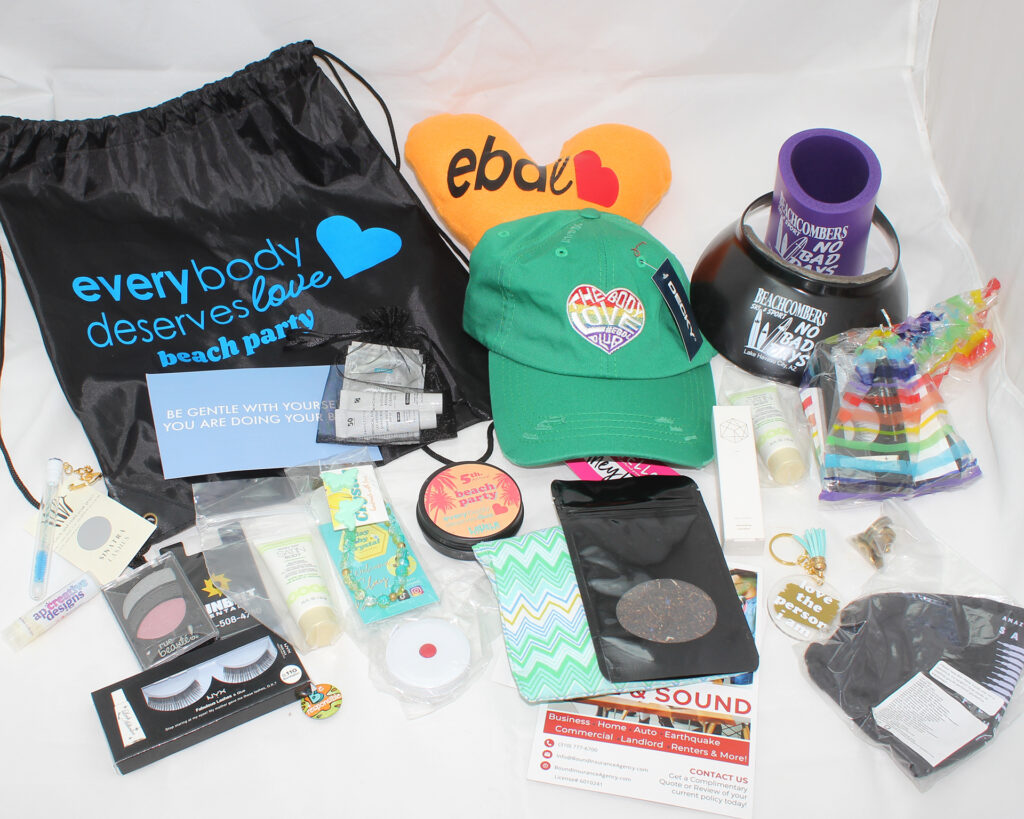 SWAG BAG: $35.00 DONATION 
Our Every Body Deserves Love SWAG BAGS are full of goodies for Self-Care and sharing with friends. They make great gifts too!
Note your donations go directly into the programming!
We Had So Fun Celebrating Our 5th Year! Let the fun continue!
SEEKING VOLUNTEERS
Every Body Deserves Love is seeking volunteers to help promote and produce other events!
CALL FOR SPONSORSHIP
We are looking for companies who have products or services they would like to donate as prizes and gifts for those who join us at our annual FUNdraiser Events. Contact our team BELOW if you have products/services to donate.
Monetary donations are also welcome and needed. Thank you!