SHop now!
Our Mission: Every BODY deserves LOVE is an organizational movement that finds innovative ways to encourage men, women, and children to understand they are worthy of loving themselves. We believe that by encouraging people to love themselves we can inspire them to reach their full potential and motivate others to do the same.
Here is a brief video to explain what we are all about. #EBDL
Specially Featured on WorldWIde Fitness Channel | The Daily burn
Alexa Phelece, the founder of EBDL, was a special guest on the DailyBurn show in Manhattan, New York. Listen as she shares her personal testimony and her inspiration behind Every Body Deserves Love with the DailyBurn host, JD Roberto, and their 2.5 million members. 
Meet the Founder
Alexa Phelece is a passionate, Human Services Professional that finds joy in helping those in need. She personally struggled with her own journey to self-love and understands the importance of self-acceptance, self-confidence, and self-esteem in order to reach your full potential in life.
In late 2016, Alexa began to work as a model for a local plus-size boutique and something inside her lit fire. Astonished with her new career in modeling, she began to discover confidence in herself and her body that she never had before.
Throughout her modeling and her journey to self-love, she found herself in the center of a body-positive community. Through these experiences, she recognized the importance of loving who you are no matter your flaws or imperfections.
This was a perspective that she had never seen before and realized the universal need for it. She believes that loving yourself, unconditionally, opens the doors to a healthy mind and body. With her education in mental health psychology, and her own personal experience, she hopes to encourage others to accept and love themselves.
With your help, she strives to bring awareness to the fact that every BODY deserves LOVE. 
#EveryBODYdeservesLOVE
We want to hear your story. Please feel free to email us with your blog submission. 
Participate in our next event!
10% of all products and services proceeds go towards E.B.D.L. Charity Events.
Once we earn $200 we will be feeding the homeless. Everyone is welcome to join! Date is to be determined.
You can donate directly on the site or email us to learn more! 
Contact Us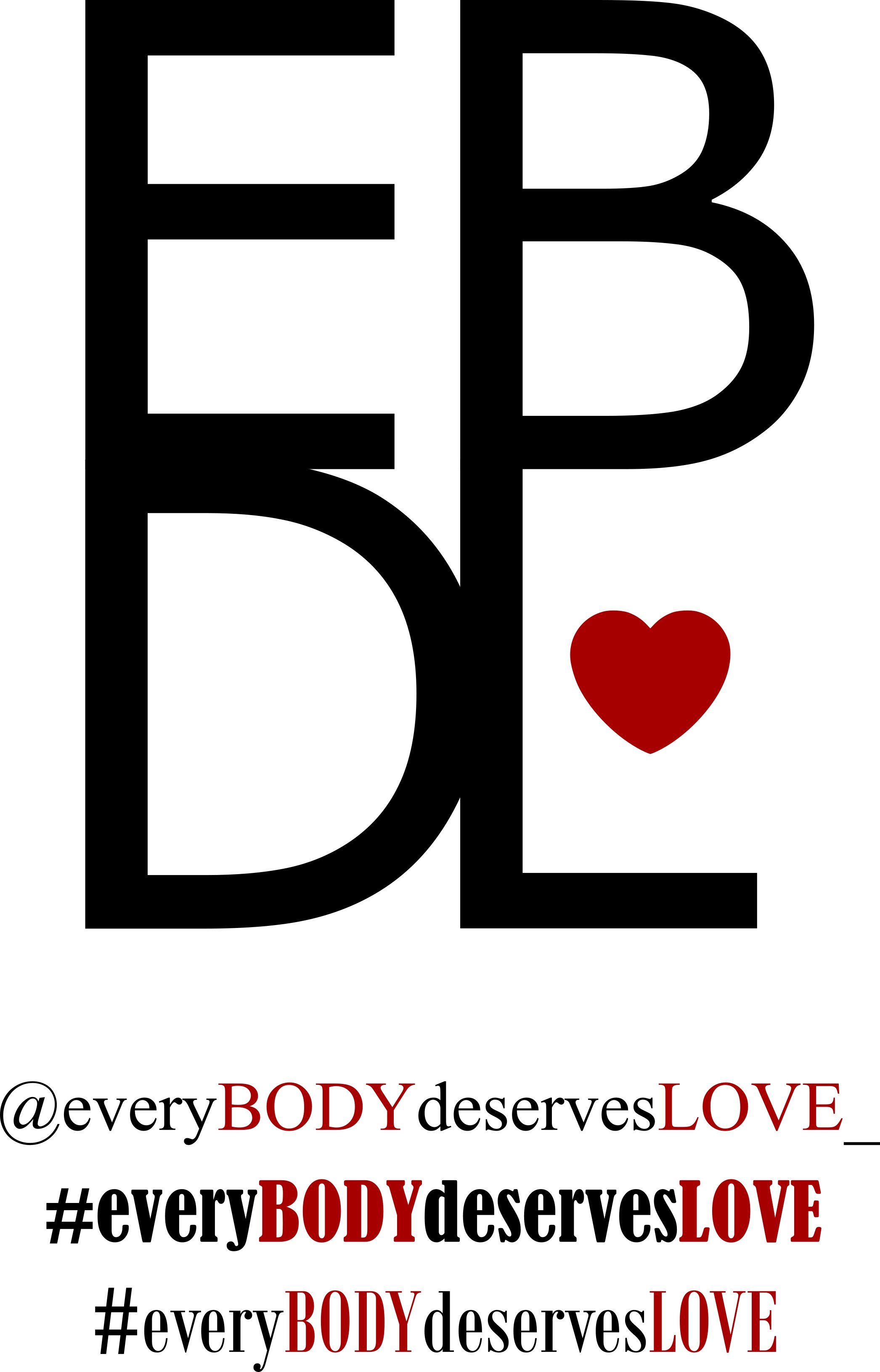 Help us Change Lives with Your Gift.
Shop Now!
Instagram
Share your photos with us! Use our hashtags #EBDL or #EveryBodyDeservesLove to be featured.