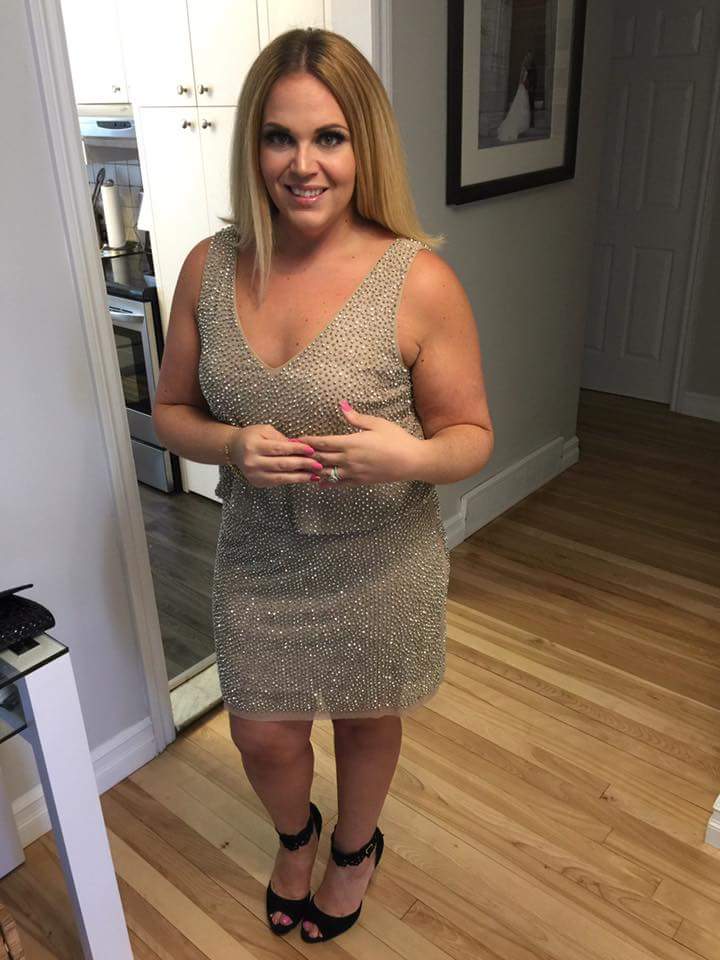 I read this awesome quote on Instagram recently and it said, " It's not about the size you wear, but the way you wear your size". It was refreshing; I needed to read that because I always kind of FREAK OUT whenever "my size" doesn't fit me in a store, but the size bigger does. My mother always feels the need to reassure me with the famous "their sizing is way off" excuse whenever this sizing issue happens. Love you momma!
I've always been one to preach that everybody can and should dress their body right, no matter what size they are. Knowing and understanding your body is very important, especially when it comes to finding flattering pieces, whether you're a thin girl or a thick girl.
Whenever I run into someone who hasn't seen me in a while, they always comment on how much weight I've lost, when in fact, I haven't lost anything in a little while. In fact, I've gained! My outfits create an optical illusion, and I am just fine with that! I used to be a size 12, like, a real size 12. You know, a size 12 with no muffin top, and a real size 12 when a size 14 is just WAY too big. Well now, that isn't the case. I am a very tight size 12 (I've been holding onto this number with my dear life) and a comfortable size 14. As much as I do love myself, and embrace my body, I sometimes get discouraged, only sometimes. This usually does not last very long. You won't catch me crying over this though. And you won't hear me complaining about it. It's just a fact, and the struggle got real recently. Wedding, bridal shower, baptism and milestone birthdays season has arrived and I whipped out all of my GORGEOUS dresses from last spring / summer and most of them do not fit anymore. I wore my bridal shower dress (from 2 years ago) to a party over the weekend, and I still felt fabulous in it (thank you stretchy material). A gorgeous gold shiny dress. This was the only dress that passed the test. The others were so tight, and not flattering whatsoever. Tightness in all of the wrong places. I now need to purchase a few new dresses for this upcoming events season.
I went shopping, hoping to find the perfect dress for a wedding that I will be attending this month. BCBG was having a big sale due to all of their store closures. I know for a fact that I no longer fit in their size 12 dresses, but my mother encouraged me to give it a TRY. Let me inform you that a size 12 is the biggest size in their stores (queue the sad music in the background). As I was looking through all of the tiny dresses (I swear, some of them looked like underwear to me), pretending to believe that I will find something that would actually fit me, I looked up and saw this BEAUTIFUL bright pink gown with rhinestones on the straps and down the cleavage. A real BEAUTY. This dress was made for me and it was 80% off. Pink, rhinestones, long and just oh so perfect. One little problem though, or should I say, big problem. It was a bloody size 12, you know, the size that I NO longer wear! I just had to try it on though. I really felt like this dress could possibly fit because of the way it was cut and how flowy it was at the bottom (I was totally screwing with my mind). So, there I was, with this majestic pink dress, in the dressing room. The dress pulled up nicely over my thunder thighs; the length was on point and the boobie situation, PERFECTION. No bra needed! The definition of happiness for me is when I can go braless in a dress. I have no boobs and I am happy that I can go braless and not look slutty while doing so. So, the boobs looked good, and the dress fit over my thighs and hips, BUT once my mother zipped it up (hurting her fingers in the process), the dress was way too tight. SO tight. I couldn't breathe. Yes, it zipped up, but my tummy was sticking out and you could see my belly button through the dress (that's how tight it was) and I am pretty sure you can see my thighs also through the thin material. I took some pictures and here they are. NO Photoshop, NO filters, NO hiding anything. I am clearly wearing the wrong underwear!
I turned towards the mirror, expecting the worst. I was shocked by my reaction. I wasn't sad, disgusted, or mad at myself, but yet quite satisfied! I managed to still find myself pretty in a dress exposing everything that one, including myself, would normally hate. Yes, I was a disappointed that I wasn't going to be giving my husband a fashion show that night, showing off this gown, but I was happy that I tried it on, and that I felt pretty darn fabulous in it, even if the zipper was about to explode. The biggest size in that store did not fit me, but I still felt awesome wearing it, that dressing room. All by myself. Just me, some horrible lighting, a big mirror and a tight dress.
All this to say that we should never let our dress size define us, we should be proud of the size that we are and find beauty in it no matter what. BCBG dresses aren't meant for us thicker gals, but there are many other stores that are, and stores that encourage us to be proud of our size. I am finally ready to let go of size 12, and embrace size 14, because that is my reality right now.
Ladies, do your best at loving and embracing your bodies, whether you are a size 0 or size 20. Don't get all caught up in sizes, and scales, and this and that. It's all bullshit. It's all numbers (I've never been a numbers kind of girl anyway). As long as you are healthy, and happy, then the rest should fall into place. I encourage you to be the best you that you can be, because confidence is beautiful, and you should always feel beautiful (and fabulous)!
Until next time my lovelies.
Love,
Tonina
Thank you Every Body Deserves Love so much for allowing me to send you over my blog post. I am
the author of www.diaryofacurvygirl.com blog, and I happy to share this!